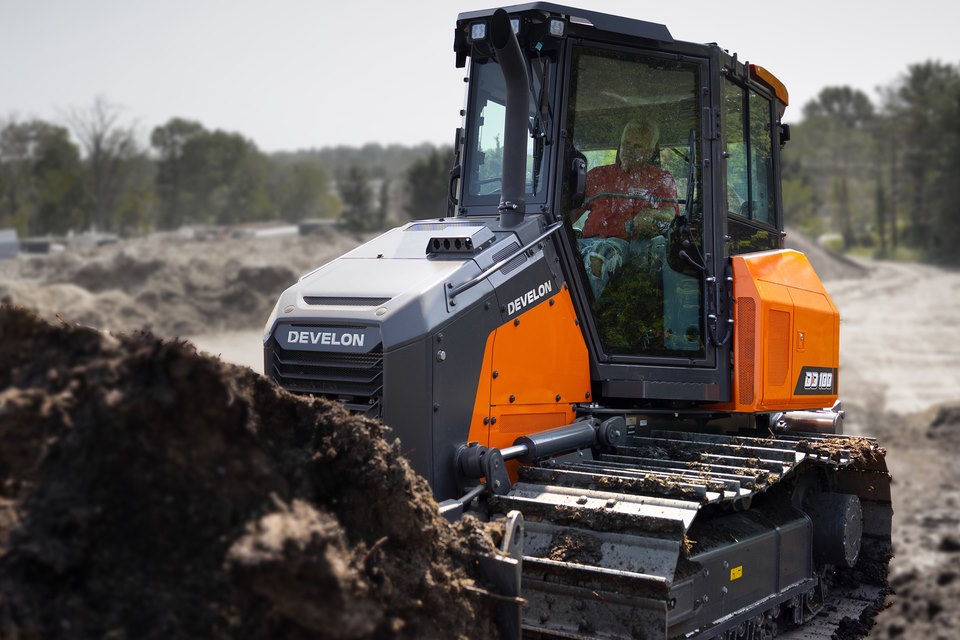 HD Hyundai Infracore (CEO: Young-cheul Cho, Seung-hyun Oh) announced on April 4 that its 10T class DEVELON Dozer (DD100) was awarded the iF (International Forum) Design Award 2023, a renowned German international design competition.
The iF Design Award is one of the three international design awards, along with the Red Dot Award from Germany and International Design Excellence Award (IDEA) from the U.S. Over 11,000 products from 56 countries applied for this years iF Design Award and HD Hyundai Infracore received the winner prize in the Product, Automobiles/Vehicles category. This is the first renowned design award received since the three construction equipment businesses of HD Hyundai moved into the new Pangyo GRC (Global R&D Center) office.
HD Hyundai Infracore's dozer design gained positive feedback as it emphasized excellent front visibility, which is an important factor for small sized construction equipment. It is also comparable to its competitors as it placed the electronic cooling system at the back of the dozer to make the front engine room compact and to secure more blade visibility for the driver. The body design was also minimized to improve performance for drivers.
Most of the cabin and body outer covers were standardized to reduce development and manufacturing costs as well as carbon emissions created during the manufacturing process. This satisfies the global emission standard and can improve fuel efficiency by 5% when set at ECO mode.
By receiving the iF Design Award, the key products of HD Hyundai Infracore have all been nominated at international design awards, proving its competence in product design. Now HD Hyundai Infracore has made a grand slam by winning all three of the world's leading design award contests with the main prize for the mini excavator DZ17z-5 at the 2020 Red Dot Design Award, iF Design Award for the DL-7 series wheel loader, and Featured Finalist at the 2021 IDEA Design Awards for the small wheel excavator DX100W.
The role of the 'Design Center', which is responsible for designing HD Hyundai's construction equipment, has been considered the main player of this win. The Pangyo GRC office which opened last December has been designed to create synergy in product design, equipped with an Auditorium to evaluate designed models and drafts, CMF room to evaluate and exhibit product materials and colors, and Harmony Room to analyze and assess colors and materials under different lightings.
HD Hyundai Infracore CEO and President Young-cheul Cho said while visiting the Design Center, "A design that fully reflects each company's brand value and satisfies our customers is what will help us make the next leap forward to becoming a global TOP 5 player and differentiate us from others," and added, "Working together in a new workplace will create more synergy and help us come up with innovative ideas that are different from what we used to do in the past." <EOD>