Talent Development System
HD HYUNDAI INFRACORE operates a talent development system that balances leadership and specialization. Employees can devise their own differentiated nurturing plan according to their strengths and capabilities, and can attend a variety of training programs suited to their career path.
Leadership College
Composed of unique leadership courses that reflect the HD Hyundai Core Value and the disposition of HD Hyundai employees.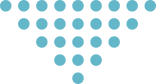 Nurturing Global Leaders who Have Internalized the HD Hyundai Core Value
Orientation Program
Understanding HD Hyundai and
HD Hyundai's philosophy
Introduction to New Roles
Understanding new roles
and core competence
Build up Program
Developing common leadership
competency by employee
Business Fundamentals
Strengthening the foundation competence
for global communication and management
Professional College
Provides job specialist nurturing courses for each function to strengthen fundamental competitiveness.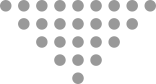 Training Experts to Strengthen Competitiveness and Lead Innovation
Functional Competencies
Diagnosing and nurturing the
competency level by job field
Expert Program
Phased strengthening of
specialization by job field
Faculty Program
Fostering internal lecturers
and facilitators
Compliance & Regulatory
Understanding statutory and
company regulations