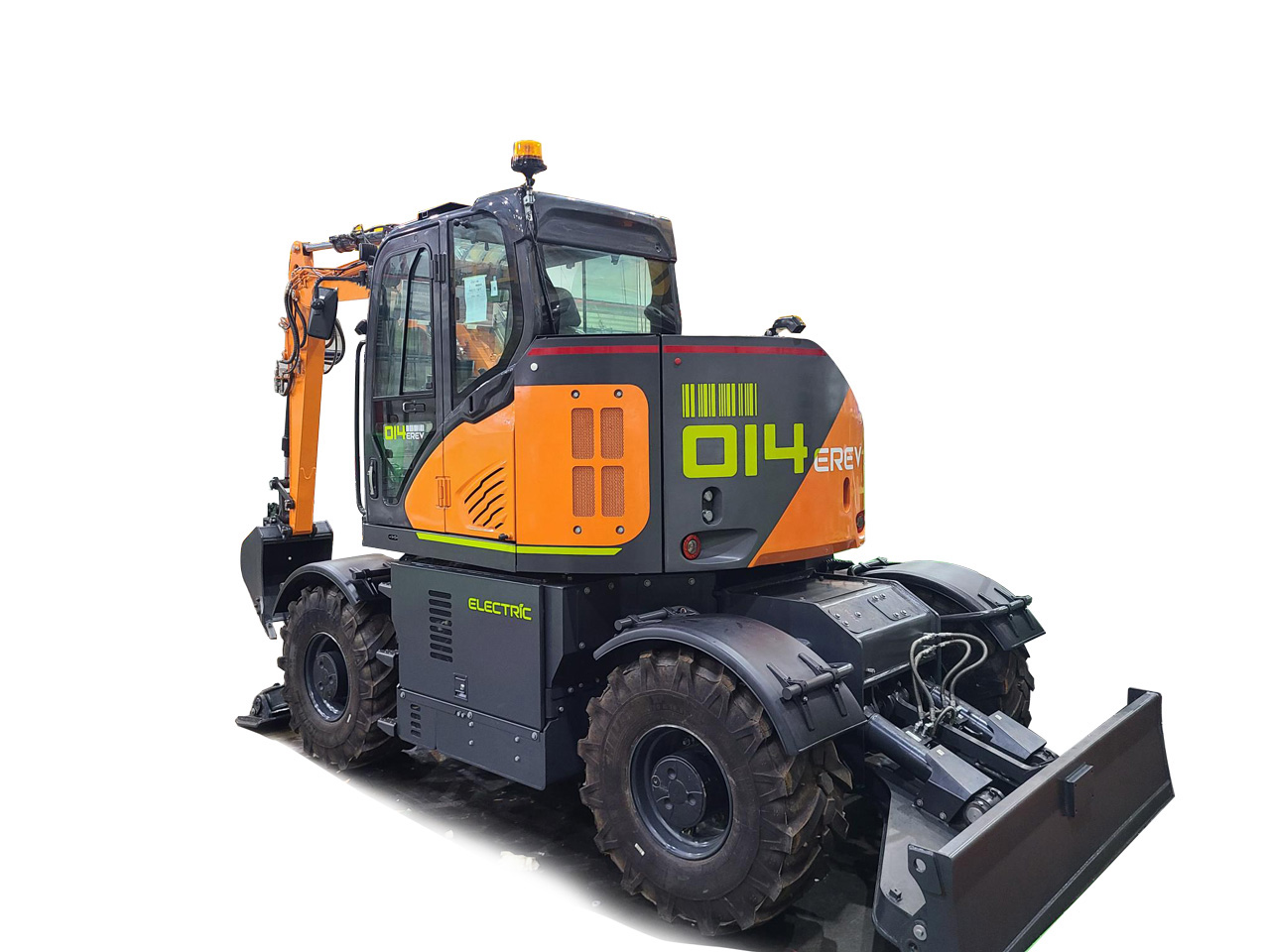 Hyundai Doosan Infracore (CEO Cho Young-cheul, Oh Seung-hyun), a subsidiary of HD Hyundai's Construction Equipment business sector was globally recognized of its eco-friendly technology with its hybrid excavator applied with the new brand name 'DEVELON', crafted for urban environments.
On the 12th, HDI announced that its 14W EREV, 14-ton electric-hybrid wheel excavator, won the SaMoTer Innovation Award. It is the first international award that HDI has received since it changed its construction equipment brand to DEVELON.
SaMoTer Innovation Awards are presented to equipment with the most innovative technology by Veronafiere, Italian trade and fair organization which hosts the SaMoTer exhibition.
HDI's award-winning 14W EREV boasts its compact design with a reduced engine size and related parts while equipped with a battery and a motor.
With these features, the machine can easily operate in narrow spaces and within buildings, and the operator's safety is enhanced with 360° coverage of sight.
On top of that, the excavator was also recognized for its high traction and maneuverability thanks to its electric motor, making it suitable for urban construction sites in developed markets, including Europe.
The excavator's main functions – travel, swing, and pumping - are electrified for greater efficiency, and the diesel engine is used only as a generator, resulting in a fuel efficiency improvement of more than 20%. The electric battery alone can run for about an hour, providing zero-emission, low-noise operation.
Meanwhile, SaMoTer, an international exhibition specializing in construction equipment since 1964, will be held in Verona, Italy, for five days from May 3 to 7. Hyundai Doosan Infracore will showcase a variety of innovative products at the event, including a new electric mini excavator, DX20ZE, and a wheel loader with a 'transparent bucket', along with the hybrid excavator that received the innovation award.
An official from Hyundai Doosan Infracore said, "In order to preemptively respond to the 'Zero Emission Zone' that will be implemented in metropolitan areas of advanced markets such as North America and Europe, we are accelerating the development of electrification technology. We will lead the future construction machinery market with eco-friendly equipment such as hydrogen combustion engines, battery packs, and hybrid powertrains."
*EREV: Extended-Range Electric Vehicle