Hyundai Doosan Infracore introduced its new brand DEVELON construction machine for the first time at the ConExpo 2023 held in Las Vegas on the 13th (local time).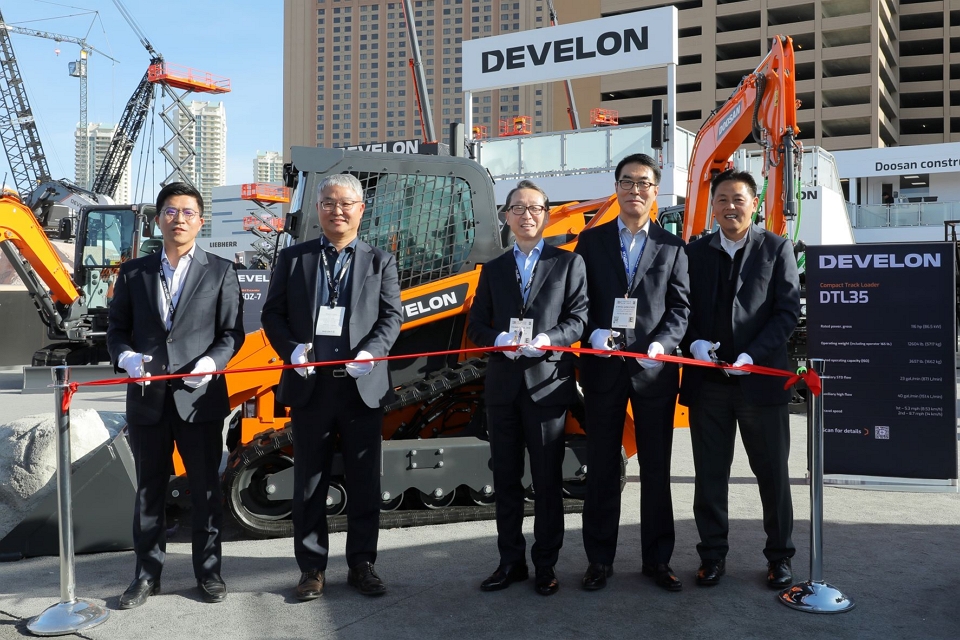 The DEVELON public event was attended by Cho Young-chul, CEO of Hyundai Doosan Infracore (third left in the photo above), Oh Seung-hyun (second left), and Choi Chul-gon, CEO of Hyundai Construction & Machinery (fourth left).
Hyundai Doosan Infracore introduced "Concept-X2, an upgraded version of the world's first unmanned automation solution Concept-X, which was demonstrated in 2019 at "ConExpo 2023" in Las Vegas. In this demonstration, the driverless DEVELON excavator and dozer were introduced for the first time.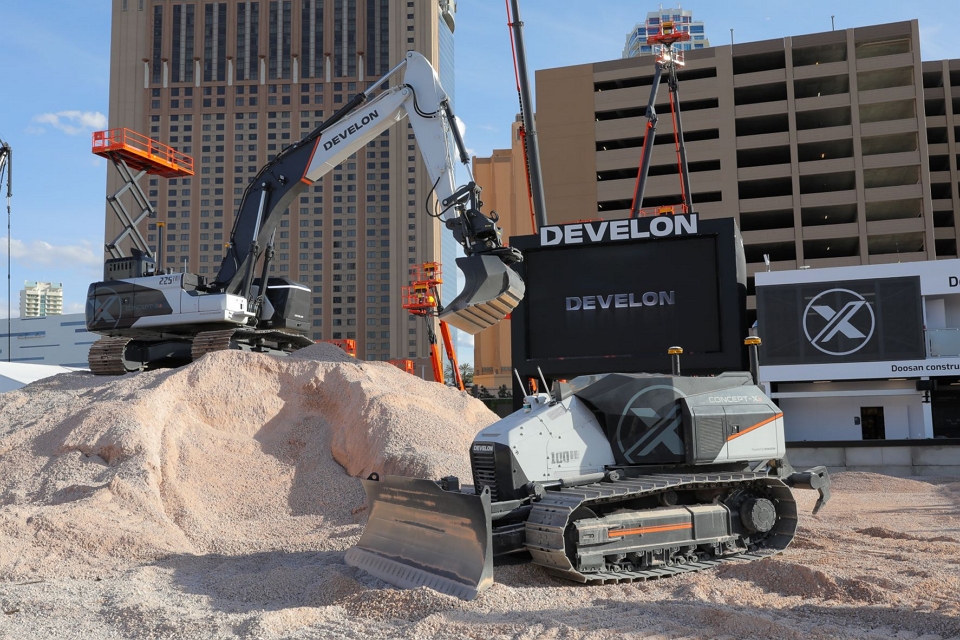 The new compact track loader DTL35 model and the 22-ton excavator DX225LC-7X model equipped with an electronic hydraulic system were also introduced.